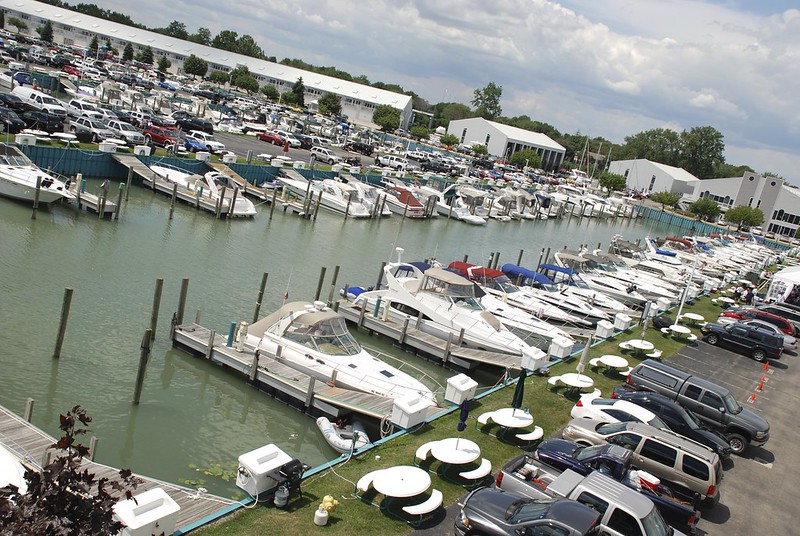 You've no doubt heard the expression, "Life is Better with a Boat." If that's true, then life just doesn't get any better than boating—on Lake St. Clair. And the reason for this is, with all due modesty, Lake St. Clair may just be one of the best boating lakes on the planet.
Why? Lake St. Clair is big (440 square miles) and at some places on the lake you can't see shore. Lake St. Clair is also small: everything is accessible in a relatively short time (at considerable fuel savings). There are great ports of call, rivers to navigate, water-side restaurants to discover, anchorages where you can drop a hook, great places to swim and awesome places to fish.
And everything is sooooo nearby! On Lake St. Clair's larger cousins like Lake Michigan or Lake Huron, you'd spent hours getting from waypoint to waypoint, destination to destination. Not on Lake St. Clair. Here, you can head across the lake for dinner, take in the sunset, and be home shortly thereafter.
Of course, if you have the time and appetite for a more ambitious trip, Lake St. Clair is in the "heart" of the Great Lakes, connected by the St. Clair River to the north and the Detroit River to the south. You can easily get to other states and provinces if you wish. But even if you stay close to home, you don't compromise on Lake St. Clair: It's Close to Home, Far From Ordinary!